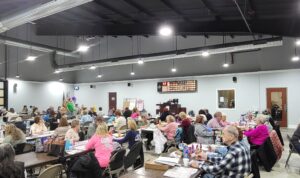 Bingo Every Saturday
$500 Must Go Jackpot
Doors Open At 5:00PM | Early Birds Start at 7:00PM
Starting October 14th Bingo will be held at our new station, 4418 Gibsonia Road, Gibsonia, PA 15044. Doors will open at 5:00 pm.
Food and beverages are available. Must be at least 16 years of age to attend. Any questions about Bingo can be directed to Josh Wiegand or Julie Eyerman at (724) 443-3351.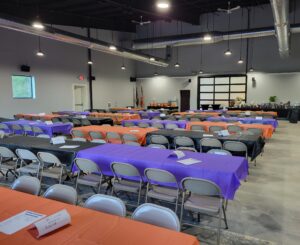 Our standard package pricing, outlined in the table below, is for 20 regular games, 4 special games and magic number. Magic number is played on regular games only.

Find us on Facebook.
https://www.facebook.com/westdeervfc3.bingo
Pricing for 20 regular games, 4 special games and magic number.
Extra Cards $1.50 for strip of 3
Additional games to be purchased that are not included in our standard package are detailed as follows.
| | | |
| --- | --- | --- |
| | | |
| | | 1 of 5 Progressive Jackpots |
| | | Progressive Jackpot is paid if bingo is called within the required amount of numbers, $200 Consolation prize |
| | | $500 paid each night, plus $50 to first top or bottom line |
| Winner Take All (6 Cards) | | |
I was in the house on Dawn Road. I cannot thank all of you enough. You are all heroes. Thank you. I still cant believe what happened. I hold all of you in the highest regard for what you did and do everyday, thank you and a special thank you to Miste, she is a HERO. She woke up my daughter and that's how we got out. I really don't have enough words.